Dr. Aziz is locally owned and operated in Indianapolis, Indiana, and has been providing our community with expert, personalized health care since 1988. We provide innovative patient care and are proud of our commitment to helping you find just what you need.
Traditional Prescription Filling
Compounded Medications for Patients and Pets
Medical Supplies
Bio-Identical Hormone Replacement Therapy
Vaccines
Diabetic Shoes & Supplies
Our expanded supplements selection includes the following highlighted products (please consult with our clinical pharmacist or your health care provider before beginning any new supplements):
adaptogens | addictions | cardiovascular health | digestion | men's & women's health
download Acrobat Reader, free
Please scroll down for additional news about Dr. Aziz.
Sign Up for Health Alert from Dr. Aziz
We have initiated a health alert for you, in which we let you know about upcoming vaccines or health events. Our goal is keeping you updated on any relevant medical news.
Please click here to sign up for this health alert.
It takes just a moment and will ensure that you receive important updates from Dr. Aziz.
Please note that we do not share your email address with any outside companies. We appreciate your patronage and look forward to hearing from you.
---
BMI Calculator
Keep track of your body mass index with this handy calculator.
---
Hamid Wins the Eaton Entrepreneur of the Year Award, 2014
Honors and Awards: Eaton Entrepreneurial Award
Lyman D. Eaton II (BS '74) and Joyce A. Eaton established the Eaton Entrepreneur of the Year Award for an alumnus/a of the College who has excelled in entrepreneurial activities during his/her career. The recipient will be presented with an engraved plaque and be recognized at a public function.
Eaton Entrepreneur of the Year Award Selection Guidelines
1. In general, the Eaton Entrepreneur of the Year Award winner must be an alumnus or a faculty member of the College of Pharmacy who has graduated within 20 years of the award date.
2. The winner must have excelled in the area of entrepreneurial activity by starting or growing a company/commercial enterprise in a significant manner.
3. The Dean of the College of Pharmacy and/or his/her nominee will determine the winner.
4.The winner must be able to travel to campus and receive the award and deliver a lecture relating to entrepreneurial activity to the Dean's Executive Forum class in the spring semester.

The 2014 Eaton Entrepreneur Award was presented to Hamid A. Abbaspour. Hamid was born in Shiraz, Iran, and at the age of 16 moved to the United States to live with his brother who was a graduate student at Indiana University in Bloomington. ...more...
---
Insurance Filing for Compounded Medications
We are pleased to announce that Dr. Aziz is now submitting prescription insurance for compounded medications.
We understand how important it is to you that your preferred pharmacy works with your prescription drug benefit.
We are looking forward to working with you and ensuring a smooth transition process.
To provide us with your prescription insurance information, please send a copy of your insurance card via fax (317-576-1394) or email to refills@drazizrx.com.
---
Dr. Aziz Offers Layaway and Rent-to-Own for Liftchairs and Motorized Scooters
The information below explains our layaway plan. See our homecare specialists for additional details.
---
Is Snoring a Problem in Your House?
Dr. Aziz Offers a Solution!
More than 40 million Americans are estimated to suffer from a sleep breathing disorder, and 20 million suffer from obstructive sleep apnea. Most remain undiagnosed, according to the National Sleep Foundation. Diagnosing sleep problems no longer has to be uncomfortable, inconvenient, or costly, thanks to ARES™, a state-of-the-art wireless device for in-home sleep testing.
Patients benefit from the ARES™ home sleep test:
lower cost, about 10% of an in-lab sleep study
increased comfort from sleeping in your own bed wirelessly
improved health with results and therapy options, all in less than a week
To see if you are a candidate for home sleep testing, please print out and take our questionnaire (pdf).
download Acrobat Reader, free
Please contact our nurse practitioners (317-842-5771) if the questionnaire indicates you are at risk for sleep disorders. We accept Medicare and many private insurances.
---
OPTIFAST® Program at Dr. Aziz
We are proud to announce that the OPTIFAST® Weight Management Program is now offered at Dr. Aziz.
The OPTIFAST Program works because it offers a different path—one that's clinically proven to get results.
By combining medical supervision and a great-tasting meal-replacement diet with counseling, accountability, education, support, and lifestyle changes, OPTIFAST helps you achieve lasting change.
If you feel that you, or someone you care about, would be interested in learning more about OPTIFAST, please call us at (317) 577-5590. We will be happy to review the information with you.
To download a gift certificate providing $50 applied toward 2nd-week supplement purchases, click here.
---
Dr. Aziz Now Offers an Online Ordering Site for Many of Our Nutritional Supplements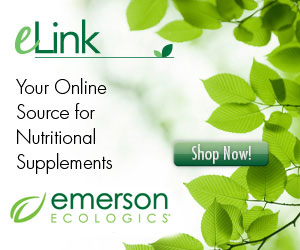 . ?

Please use patient access code: draziz
---
Dr. Aziz Makes It Easy to Order Your Favorite Pure Encapsulations Products Online
PureCapsPro is designed with patients in mind, offering a convenient one-stop-shop of the highest quality dietary supplements and rehabilitation products.

Visit our Pure Encapsulations Web site for more information or to place an order.
---
Dr. Aziz Is Excited to Announce That We Are Now a Provider of NutraMetrix® Custom Health Solutions
One quality that makes nutraMetrix® different from other brands is their standard of isotonic-capable nutritional supplementation. Isotonic-capable nutritional supplements are simply the most effective means of delivering the vitamins, minerals, and other nutrients the body needs daily. Unlike traditional tablets that must first dissolve in the stomach before absorption can begin, isotonic supplements do not require digestion. Isotonic nutrients pass quickly through the stomach and are absorbed efficiently via the small intestine. So, instead of waiting up to 40 minutes for digestion and absorption to occur with tablets, nutraMetrix® isotonic-capable supplements are absorbed immediately.
With isotonic-capable supplements, you and Dr. Aziz can decide which combination of nutraMetrix® products will best promote your optimal overall health.




Visit our nutraMetrix® Web site for more information or to place an order.
---
Exciting news!
Dr. Aziz clinical pharmacist Kurt Moyer, RPh, and Dr. Aziz nurse practitioner Betty Wagner, RN, MSN, FNP-BC, have both successfully completed NeuroScience's NEI Certification Program. This means they have successfully mastered the tools and approaches to comprehensively and effectively treat many of the most common, yet complex, health concerns. This benefits the patient by providing quicker and more effective health management—saving time and money. Call Kurt or Betty today to discuss your health concerns and the options available to you.
---
Dr. Aziz has expanded its facility, with additional inventory of nutritional supplements, a state-of-the-art compounding lab, and an enlarged homecare supplies showroom.
This is our new exterior!
As you can see, our showroom is dramatically expanded, including fitting rooms and much more display space.
We want you to be able to start savings on your medications today! Families First is a free Rx Savings Plan offered to our customers to save you money and time.
Our hours are Monday through Friday 8 – 6 and Saturday 9 – 5. We welcome your visit and any questions you may have. Feel free to call or email to request more information.